Gift Cards Available, please call 305-867-0106
By purchasing a gift card, you become part of our family here at Café Prima Pasta. So bring your friends and come join us at our home for some traditional Italian food. We guarantee you will leave happy!
Gift cards purchased in this webpage must be used at Cafe Prima Pasta in Miami Beach only. The gift cards can be purchased at the restaurant at full price (Discount is only applied in web purchases only) The cards will be redeemed at the Restaurant at any time.
All gift card will be deliveried by USPS Priority Mail Service and will require a signature for receipt.
GIFT CARD $50
$50.00
GIFT CARD $100
GIFT CARD $150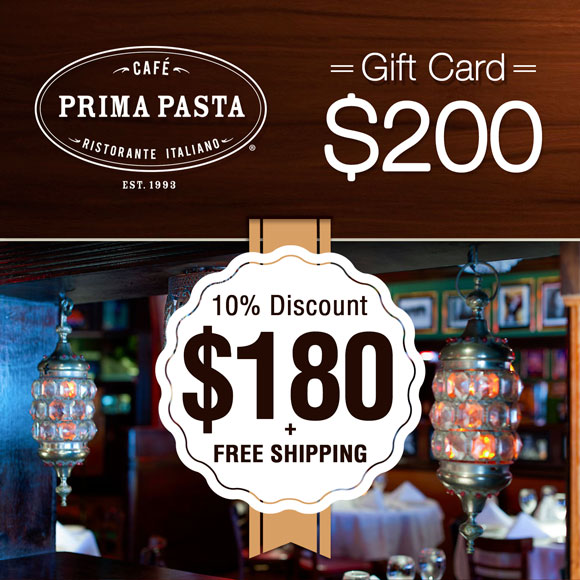 GIFT CARD $200
GIFT CARD $250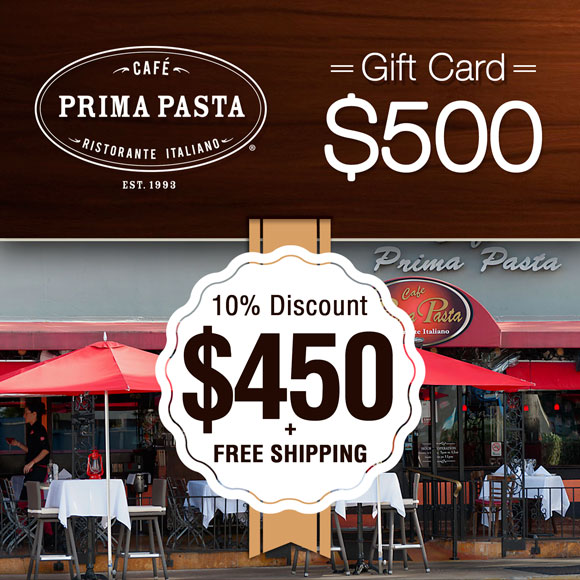 GIFT CARD $500